Board Members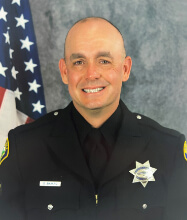 President - Sean Bayard

Sean Bayard was a lateral hire from Los Banos Police Department in 2020. He is currently assigned to the Patrol Division, working nights. His collateral duties include SWAT, FTO and Range Master. In 2019, he retired after 21 years of combined service with the Marine Corps and California Army National Guard. On his off time, Sean enjoys hunting, fishing and spending time outdoors with his family.
---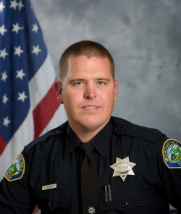 Vice President - John Kuhlen

John Kuhlen was a lateral hire from San Jose Police Department in January of 2015. After a brief period working patrol, he was assigned to the Traffic Office as a motor officer. John previously held the position of Sergeant at Arms. His collateral duties include accident investigation, SWAT, FTO, and he is the MHPD liaison officer with the Community Law Enforcement Foundation (CLEF).
---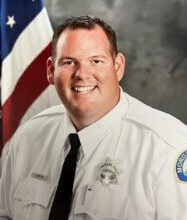 Treasurer - Jason Lorenzo

Bio and photo coming soon.
---
Secretary - Melinda Zen

Detective Zen was hired by the Morgan Hill Police Department in 1997. Prior to that, she served as a Reserve Police Officer for the Arroyo Grande Police Department. Her past assignments include, patrol, School Resource Officer, Street Crimes Detective and Field Training Officer. She has a Bachelors Degree in Criminal Justice Management from Union Institute and University.
She has been a department Bike Patrol Instructor for 5 years, department Taser Instructor for 2 years and Citizen Police Academy Instructor for 3 years. On her off time, Detective Zen enjoys camping and spending time with her family. Detective Zen is currently assigned to the Special Operations Bureau as a Domestic Violence and Missing Persons Detective and the Regional HNT SWAT Team. Detective Zen is also an Explorer Post Advisor and the Peer Support Team Leader. Detective Zen's dedication to fairness in the workplace has led to her involvement in union board positions as Sgt. at Arms and Treasurer.
---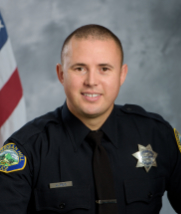 Sgt. At Arms - Tony Reis

Tony was another lateral hire from San Jose PD in 2015. He is currently working in the Patrol Division and specializes as the Homeless Liason. He relaxes with a weekly game of basketball and is an avid mechanic who enjoys working on classic cars in his free time.