Board Members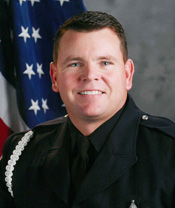 President - Bill Norman

Sergeant Norman began his law enforcement career in 1995 after serving four years in the United States Marine Corps. He served with the 3rd Marine Division as a Scout/ Sniper and is a combat veteran of Operation Desert Storm. After honorably being discharged from the Marines, Sergeant Norman focused on his education while pursuing a career in public safety. He has worked at several law enforcement agencies throughout the Bay Area. In 2005, Sergeant Norman lateraled to Morgan Hill PD from Fremont PD to work closer to home. Bill has worked multiple assignments during his career to include patrol operations, Field Training Officer, Motor Officer, Investigations, Honor Guard, Range Instructor, SWAT team member and Team Leader. Sergeant Norman has been awarded the Blue and Gold Award, Medal of Bravery and Life Saving Medal while serving with Morgan Hill PD. While working patrol, Sergeant Norman returned to school and he obtained his Bachelor of Science degree. In 2008, Sergeant Norman was promoted to the rank of Sergeant and he has worked as a Patrol Supervisor and recently assigned as the Special Operations Sergeant. Bill has served as President and Vice President of the MHPOA Board in the past. In his spare time, Bill likes to play golf, enjoy outdoor activities and spend time with his wife and two sons.
---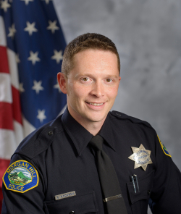 Treasurer - Chris Woodrow

Chris Woodrow was a lateral hire from San Jose Police Department in August 2014. He spent the first few years on patrol working nights and developing a reputation as a DUI expert. Chris is currently assigned to the Special Operations Division as a Person Crimes Detective where he has written over 250 search warrants. Chris is a coordinator and instructor for the Morgan Hill Community Police Academy, Basic Police Academy, and a DUI SFST Instructor for many Bay Area agencies. Other collateral duties include FTO, Hostage Negotiations Team, Bicycle Team, Crime Scene Investigator, Defensive Tactics Instructor and the Social Media Team. Det. Woodrow has been awarded the Blue and Gold Award (2015 and 2019), Life Saving Medal, and a special U.S. Congressional Recognition for his work involving Internet Crimes Against Children. Chris has a Bachelor of Science degree in Criminal Justice and a Master of Science degree in Public Safety Leadership from the University of San Diego. In his spare time he likes to do anything with his family that involves nature.
---
Secretary - Melinda Zen

Detective Zen was hired by the Morgan Hill Police Department in 1997. Prior to that, she served as a Reserve Police Officer for the Arroyo Grande Police Department. Her past assignments include, patrol, School Resource Officer, Street Crimes Detective and Field Training Officer. She has a Bachelors Degree in Criminal Justice Management from Union Institute and University.
She has been a department Bike Patrol Instructor for 5 years, department Taser Instructor for 2 years and Citizen Police Academy Instructor for 3 years. On her off time, Detective Zen enjoys camping and spending time with her family. Detective Zen is currently assigned to the Special Operations Bureau as a Domestic Violence and Missing Persons Detective and the Regional HNT SWAT Team. Detective Zen is also an Explorer Post Advisor and the Peer Support Team Leader. Detective Zen's dedication to fairness in the workplace has led to her involvement in union board positions as Sgt. at Arms and Treasurer.
---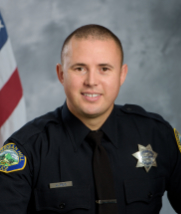 Sgt. At Arms - Tony Reis

Tony was another lateral hire from San Jose PD in 2015. He is currently working in the Patrol Division and specializes as the Homeless Liason. He relaxes with a weekly game of basketball and is an avid mechanic who enjoys working on classic cars in his free time.